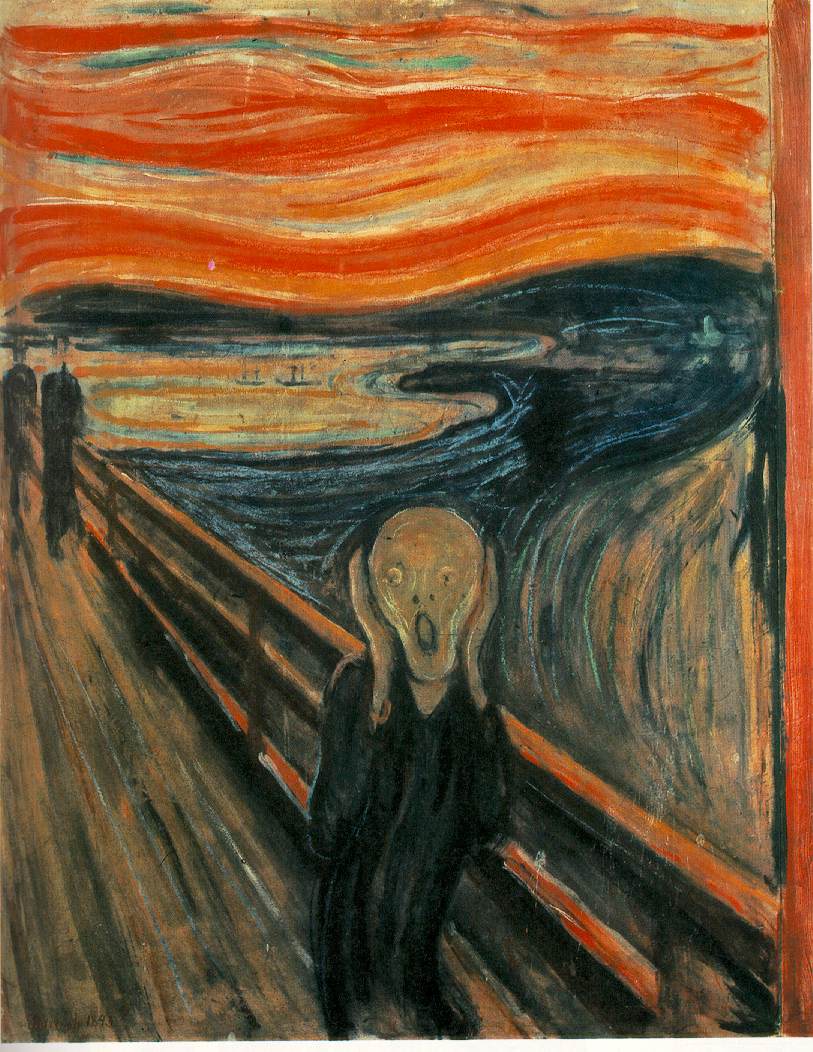 From Studio 360, broadcast Friday, June 30, 2006
Kurt Andersen looks deep in the brain to find the human impulse to be creative: madness, mirror neurons, creative genius and animal artists.
A must listen for those of us struggling to understand what happens when the brain lights up with the creative process and tips over into mad genius.
This podcast explores Eduard Munch, The Devil and Daniel Johnston, The Creating Brain, the biological roots of empathy, animal artists and what deep in our brains when we look at art.
Method In The Madness [play]
In the official Hollywood template, you pretty much can't be a genius without also being nuts. Is there a connection between great creativity and mental illness? Tamar Brott speaks with Kaye Redfield Jamison and other psychiatrists to separate the truth from the myth.

Visit Daniel Johnston's Website

Visit the official website for The Devil and Daniel Johnston

Buy Kaye Redfield Jamison's Unquiet Mind

Buy Welcome to My World by Daniel Johnston

Nancy Andreasen [play]
Wouldn't it be nice to find the little light bulb in your brain that goes off when you have a creative idea? Professor Nancy Andreasen, author of The Creating Brain: The Neuroscience of Genius, explains to Kurt about magnetic resonance imaging and what it can find in the brains of highly creative people.

Visit Nancy Andreasen's web page at the University of Iowa

Read about the brain's association cortices

Buy The Creating Brain

Mirror Neurons [play]
It would be hard to write a novel or make a movie—or enjoy them—without the ability to empathize. V.S. Ramachandran explains why we're hard wired to imagine and feel what's in someone else's head.

Learn more about V.S. Ramachandran

David Freedberg [play]
Kurt talks to art historian David Freedberg about what mirror neurons do for us when we look at art.

Visit David Freedberg's web page at Columbia University

Hear a lecture from David Freedberg

Buy Eye of the Lynx

Animal Artists [play]
There may be nothing prettier than birdsong, but birds don't make art - each species sings pretty much the same tune. Are animals ever really creative? WBUR's Sean Cole met a dog painter and an orchestra of elephants.